2021-2022 WAFFP Officers
President: Diep Wisniewski
President: Elect: Virginia Ng
Secretary: Stephanie Olmsted
Treasurer: Jill Wisehart
Auditor: Cathie Gray
IAFP Delegate: – Minto Michael
---
2022 WAFFP Annual Conference Registration Is Now Open!
REGISTER NOW!
September 15 & 16, 2022
Campbell's Resort
Chelan, WA
Golf Tournament on September 14
>> Register via credit card here: 2022 WAFFP Conference Registration Online
>> Register via check here: 2022 WAFFP Conference Registration By Check
>> Sponsorship opportunities are available.
There are three levels of sponsorship as well as individual sponsorships. Platinum and Gold sponsorship which will offer exhibit tables are limited and only offered on a first come first serve basis. Register now!
Registration Levels and Form
Join us in celebrating another year of Food Safety through Education!
We have a great agenda with some fantastic speakers and topics for you this year! Check it out: 2022 WAFFP Conference Draft Agenda.
---
Hotel Reservation Info
Make sure to call in and book your room using the WAFFP group code to get our negotiated discounted rates!
Campbell's Resort
104 W Woodin Ave
Chelan WA 98816
800-553-8225 or 509-682-2561
WAFFP Group Code: 617659
** You have to call in the reservation in order to use the WAFFP group code. You cannot use the group code online **
---
Can't Make it to the Conference?
You can still join WAFFP!
Membership dues ($25) are included with annual conference fees but can be paid separately via check or credit card. Check out our membership page for more info.
---
Advance your professional potential by joining IAFP for four days of presentations, discussions, and networking with the leading minds in food safety research and technology. Register now!
IAFP 2022
July 31–August 3, 2022
For More Information: www.foodprotection.org
---
Have an upcoming food safety-related event, news, questions, or feedback you want to share? Simply email diepc@charm.com or jwisehart@agr.wa.gov and let us know the details!
---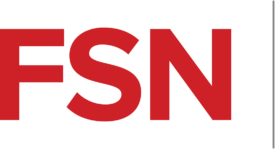 Food Safety News: Get the latest worldwide news pertaining to outbreaks, recalls and government feeds.
WSU Teaching Instructor Endowment
The School of Food Science (SFS) is raising funds for a full-time teaching instructor position dedicated to undergraduate teaching. This position will focus exclusively on providing mentoring and support to our undergraduate students. Our goal is to raise a total of $1,750,000 for this endowment.
We wholeheartedly request your support to fund this endowment: here
Are you an official WAFFP member and would like to post a job opportunity? Email website editor Jeff Freshley for details.
---
WSU – On-line Food Science Certificate Programs – 2022
The Food Science Certificate Programs consists of two series: Certificate of Proficiency in Food Science and Certificate of Food Safety. These courses are specifically designed for individuals associated with, or just interested in the production, processing and safety of food who are not food scientists or food engineers.
Course Series and Registration
---

Be sure to like us on Facebook for all the latest updates!
---
The Washington Association for Food Protection is a non-profit association dedicated to provide members with a forum to educate, and discuss the latest technologies and advancements of food safety.
Food Safety depends on the efforts of a large number of different disciplines working together. Our members include federal, state and local government agencies, educators, industry professionals, equipment manufactures and allied suppliers.
We invite all food safety related professionals to join us in our efforts to protect our food supply and promote "Food Safety through Education."
"To provide food safety professionals worldwide with a forum to exchange information on protecting the food supply."

— International Association for Food Protection
IAFP Affiliate View: The International Association for Food Protection – Affiliate View is a valuable source of information to help you make the most of your membership. To view the most current and past Affiliate View newsletters, click "here"