2022-2023 WAFFP Officers
President: Virginia Ng
President: Elect: Stephanie Smith
Secretary: Stephanie Olmsted
Treasurer: Diep Wisniewski
Auditor: Cathie Gray
IAFP Delegate: – Minto Michael
Message From The President:
"Hello current and potential WAFFP members. Thank you to those who were able to join us at our 2022 conference. And a special thank you to all of our sponsors whose contributions help to reduce registration fees so more people could attend. At this year's event I observed light bulb moments, new connections being made and thought-provoking conversations. I would call that a success! As your 2022/2023 WAFFP President (and lifetime learner), it is an honor to represent and be part of an organization that values food safety through education.
Until we meet again,"
-Virginia Ng – President
The 2023 WAFFP annual conference will be held on September 14th – 15th. Our optional golf tournament will be held on September 13th, 2023: WAFFP Flyer
Sponsorship opportunities are available.
There are three levels of sponsorship as well as individual sponsorships. Platinum and Gold sponsorship which will offer exhibit tables are limited and only offered on a first come first serve basis.
Can't Make it to the Conference
You can still join WAFFP!
Membership dues ($25) are included with annual conference fees but can be paid separately via check or credit card. Even if you miss the conference, your membership counts. Check out our membership page for more information.
Have an upcoming food safety-related event, news, questions, or feedback you want to share? Simply email diepc@charm.com and let us know the details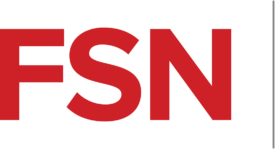 Food Safety News: Get the latest worldwide news pertaining to outbreaks, recalls and government feeds.
Are you an official WAFFP member and would like to post a job opportunity? Email website editor Jeff Freshley for details.

Be sure to like us on Facebook for all the latest updates!
The Washington Association for Food Protection is a non-profit association dedicated to provide members with a forum to educate, and discuss the latest technologies and advancements of food safety
Food Safety depends on the efforts of a large number of different disciplines working together. Our members include federal, state and local government agencies, educators, industry professionals, equipment manufactures and allied suppliers.
We invite all food safety related professionals to join us in our efforts to protect our food supply and promote "Food Safety through Education."
"To provide food safety professionals worldwide with a forum to exchange information on protecting the food supply."

— International Association for Food Protection
IAFP Affiliate View: The International Association for Food Protection – Affiliate View is a valuable source of information to help you make the most of your membership. To view the most current and past Affiliate View newsletters, click "here"