The 2023 annual conference was held September 14-15th

Location: Chelan Washington on beautiful Lk Chelan at Campbell's Resort
Golf Tournament – Bear Mountain Ranch
Conference agenda here
Message from the Executive Board: And it's a wrap…
A big thank-you goes out to all our attendees, sponsors and support team for another successful 2023 Conference. We will be posting our presentations to the Members Log-in tab in the not-too-distant future. Look for a group email when posted for viewing.
Until we meet again in 2024 –
-Your WAFFP Executive Board
Sponsorship Opportunities:
Sponsorship levels include Platinum, Gold, Bronze and Individual. Click here to view what level best suits your company. Sponsorship helps reduce costs allowing more members to attend and provides the financial means to fund the Leudecke Scholarship.
On behalf of the executive board and planning committee, Thank-you.
Your 2023-2024 Luedecke Endowment Scholarship recipients: here
Ms. Hallie Simpson – WSU
Ms. Natalie Camerino – WSU
Can't Make it to the Conference.
You can still join WAFFP! Membership dues ($25) are included with annual conference fees but can be paid separately via check or credit card. Your membership counts! Check out our membership page for more information.
SHARING NEWS: Have an upcoming food safety-related event, news, questions, or feedback you want to share? Email diepc@charm.com and let us know the details.
Employment Opportunities:
Are you an official WAFFP member and would like to post a job opportunity? Email website editor Jeff Freshley for details.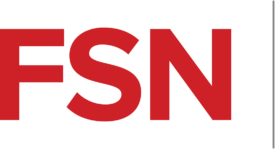 Food Safety News: Get the latest worldwide FS news.



Be sure to like us on Facebook for all the latest updates!
The Washington Association for Food Protection is a non-profit association dedicated to providing members with a forum to educate and discuss the latest technologies and advancements in food safety.
Food Safety depends on the efforts of many disciplines working together. Members include federal, state and local government agencies, educators, industry professionals, vendors and allied suppliers.
We invite all food safety related professionals to join us in our efforts to protect the food supply and promote "Food Safety through Education."
"To provide food safety professionals worldwide with a forum to exchange information on protecting the food supply."

— International Association for Food Protection
IAFP Affiliate View: The Affiliate View is a quarterly published newsletter that provides valuable information to help you make the most of your membership. To view the most current and past Affiliate View newsletters, click "here"