International Association for Food Protection  |  http://www.foodprotection.org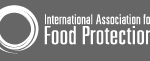 IAFP provides guidance and support to its affiliate organizations. WAFFP members are eligible to attend any IAFP General Member Events, including its Annual Conference.

bioMerieux: Bronze Level  |  http://www.biomerieux.com


bioMerieux is a world leader in microbiological testing and is committed to providing superior products and service. bioMerieux offers a wide range of diagnostic products for pathogen detection and identification, quality indicator enumeration, microbial detection, and environmental monitoring for food and beverage products.
3M:Bronze Level  |  http://www.3M.com/foodsafety

3M Food Safety is a leader of innovative solutions that help the food and beverage industries optimize the quality and safety of their products to enable consumer protection.
Darigold: Additional Contributions  |  http://www.darigold.com


From our farms to our manufacturing facilities, Darigold people bring quality, service and pride to everything they do.
Cascade Analytical: Bronze Level  |  http://www.cascadeanalytical.com

Central Washington's Leading Environmental and Agricultural Laboratory.
EcoLab: Platinum Level  |  http://www.ecolab.com
A leader in commercial cleaning and sanitation services.
Wesmar Company: Bronze Level  |  http://www.wesmarcompany.com

Based in our new facility in Lynnwood, Washington, we develop, manufacture and market cleaning, sanitizing and water treatment compounds for food processing and industrial plants. We invite you to explore our web site, to see all of what we have to offer.
Seafood Products Association: Silver Level  |  http://www.spa-food.org


The Seafood Products Association (SPA) is an industry resource for technical and regulatory assistance. Formerly the Northwest Laboratory of the Grocery Manufactures Association / Food Products Association (GMA/FPA), and the National Food Processors Association (NFPA), SPA has provided member services, primarily to the seafood industry, for over 80 years.
NCSI Americas  |  http://www.ncsiamericas.com

NCSI Americas, a provider of auditing, certification and registration against a variety of retailer, public and private standards including SQF, GlobalGAP and BRC. Auditors based in Seattle, Yakima and Wenatchee.
Hygiena  |  http://www.hygiena.net


Recognized worldwide for accuracy, ease of use, and affordability, Hygiena's line of hygiene monitoring products is used extensively throughout the food and beverage industries to validate sanitation protocols, ensure HACCP regulations are met, show due diligence to auditors, and quickly determine whether machines are clean enough to start processing food. Hygiena's EnSure monitoring system measures ATP, Coliform, E.coli, Total Viable Count, Alkaline Phosphatase, and allergen prevention swab tests. Free 30 day trials are available.
Nether Industries, Inc.: Bronze Level  |  http://www.netherind.com

Nether Industries is a Process Equipment Specialist. Serving with pride the Dairy, Bakery, Food, Wine, Brewery, Distillery, Seafood, Beverage and pharmaceutical Industries.
Charm: Silver Level  |  http://www.charm.com

For over 33 years, Charm Sciences, a science-based company, has been dedicated to improving food safety worldwide. Charm's ROSA® (Rapid One Step Assay) tests are the leading diagnostic lateral flow tests delivering fast, accurate detection of antibiotics and mycotoxins in convenient, single use strips. Charm has developed advanced chemistry and sensitivity for the PocketSwab®Plus and related novaLUM® tests for sanitation, allergen control and pasteurization verification. The novaLUM's Swab Site Location Re-check option, random sampling, and a variety of other customizable features comply with HACCP and GFSI documentation. Rounding out the Charm menu are rapid pathogen and coliphage indicator tests. Rely on Charm for excellence in quality, innovation and sensitivity to protect your brand!
WSU Creamery: Bronze Level  |  http://www.wsu.edu/creamery


The WSU Creamery has been operating as a research and training facility for students and dairy industry personnel since 1948. Thousands of student-employees have received hands-on food safety experience during the last 62 years. For more information, visit the creamery website.
Conifer: Bronze Level  |  http://www.conifer-inc.com

In the garden of life big things can grow from humble beginnings. Back in 1977, we made a commitment to using local, natural and organic ingredients.
In the years since, Conifer Specialties has been an innovator in the "food revolution" featuring Canterbury Naturals, Fisher and custom branded:
Artisan Soups
Hand-Crafted Baking Mixes
Specialty Cocoas and Beverage Mixes
Each is made from the highest quality, simplest, natural, and wholesome ingredients; and our long-standing dedication to quality isn't just a business goal: It's Our Mission, Our Vision and Our Responsibility to you.
Sprague  |  http://www.spraguepest.com

Sprague Pest Solutions delivers BrandSmart Pest™ Prevention and pest management services throughout the Northwest and North America. Our expertise is green, organic and third party inspected facilities. Services include rodents, insects, stored food pests, birds, pre-audit consulting and training programs for plant staff. Ask about about alternatives to fumigation! We service Washington, Oregon, Idaho, Utah and Montana. As a Copesan partner, we provide national account pest services throughout North America.
Interested in Sponsoring a WAFFP Event or Activity?
WAFFP is an all volunteer organization. Many aspects of our conferences, and scholarship programs are funded through the generous donations of our corporate sponsors. For more information about sponsorship opportunities, contact Mr. Kurt Larson at kurtelarson@hotmail.com.